This post was partly inspired from a couple different things. Yesterday I was listening to a video on Youtube by Nomad capitalist and one of the things that he said which was interesting was "go where you are treated best".
So then I did a search for "where are Americans treated best" and I found an article on Thrillist about countries that love "American" tourists. Now I know the word "American" can apply to anyone from North, Central or South America, however I good part of the world calls US citizens "Americans".
And I actually typed in the title as, "The best countries to teach English abroad for Americans", but figured some people wouldn't like that so I crossed out Americans and I wrote it as US citizens.
Anyways...
So since I am a citizen of the USA and I have almost 8 years of experience teaching English and living in China, Korea, Taiwan and Japan I thought I'd chime in on my thoughts on my experience as an "American" living in those places.
And I think I am going to continue to use the word "American" because it's just easier to say. And if you want to call me ethnocentric that's cool, but I am not stopping you from saying you are an "American" if you are from Canada, Costa Rica, etc.
The other thing is everyone's experience will be different and your race and sex may affect things too.
So one of the things I'll focus on first in this post is visas.
So what are the best countries (for Americans) to teach English abroad?
I don't have all the answers as there are many countries that I am not familiar with and then everyone is going to have a different experience so any remarks I make are just based on my experience living in Asia.
At the end of this post I'll mention a few non-Asian countries too.
But based on my experience teaching and living in Asia I am going to put it like this:
Taiwan
Japan
Korea
China
Here's the thing though.
There is always a catch, caveat or another side to the story.
For example, China was surprising for me. And while I only spent 6 months there (plus a number of short visa runs) I thought most people treated me quite well, but the visa thing was a different story.
Tourist visas for Americans in East Asia
I'll start with tourist visas since many of you may start out on one of these. This is how I always did it. I always flew there and entered the country as a tourist and then later (in all but China) changed to a longer term visa.
Another thing to keep in mind is the current COVID situation may have changed things.
So as I last knew as a US citizen:
in Taiwan you get 3 months free
in Korea you get 3 months free
in Japan you get 3 months free
in China you get 1 month

free
Visas in
Taiwan
Taiwan is better now than when I was there. Back when I started teaching there in 2004 you could only get a 1 month landing visa for free, but now you can get 3 months off the boat.
Back then you had to apply for it and pay something too. The visa ladies in Boston where I went to apply were not friendly either in my experience.
Visas in
Korea
Korea was also like one month when I started there in late 2007, but that changed while I was there. And after I completed my first one year contract there I switched back to a tourist visa and every 3 months I would take a trip to Japan and return and I did that for maybe 9 months or so.
Now of course they don't want you to teach on a tourist visa as that is illegal. But I had no problem going in and out.
Visas in
Japan
In Japan you get 3 months on a tourist visa and you can get a total of 180 days a year on a tourist visa. So this most recent time in Japan I started on a tourist visa took a trip to Busan at 3 months and came back in for another 3 months until I switched to a cultural visa.
Again they don't want you working on it and they will possibly question you.
Japan is the best for visas (although there's another non-Asian one I'll mention later) because...
If you show up in Japan on a tourist visa you can change that directly to a work visa or another kind of visa 'without leaving the country' (if you have enough time on your current tourist visa).
If I remember correctly I did that with about 6 weeks or so left.
Now in every other country here I wasn't able to do that, but some said they changed their visas in Taiwan. In other countries you may have to do a visa run to a nearby country to change it. But not in Japan...
The other thing that's cool about Japan is that if you get a humanities visa to teach it's not directly connected to your employer. So if you happen to get fired or quit your job you can find another one with the same visa.
Although I am sure your employer there won't encourage you to quit.
Visas in
China
I think the visa situation sucks for Americans in China. Not only do you only get 1 month you have to pay for that month and as a US citizen you pay way more than anyone from any other country. Last I knew you had to pay like $150 for a visa that lasts one month.
And if I remember correctly you can extend it for one month, but I can't remember if that costs money or not.
I think it's the same for any type of visa too. So if you get a Z visa for teaching English in China then you will pay more for it as an American.
So I was in China for 6 months as a tourist and it's not friendly for that at all. Now apparently this has something to do with the government and I was told that we do the same to Chinese people. I don't know if that's the case or what the details are on this, but when I was there people from other countries were paying like $20 or so for a visa.
So maybe things have changed since I was there, but the visa thing is no good for Americans.
Is China a good place to teach English/live for Americans?
Aside from the visa issues mentioned above there are a lot of jobs for English teachers in China. But I mentioned the "government" before so is there anti-American sentiment in China?
I think there may be some and here is a Wikipedia page on it. I've also seen some comments on Reddit and couldn't quite find some I remembered, but I found this.

Living in a bigger city is always going to be less friendly no matter what. People are less personable.
My experience in China
I lived in Shanghai for 6 months. It's a massive city. Too massive. And I stayed in hostels while there so I was constantly around travelers, but for the most part I'd say I was treated fine. I do remember this one random guy one day who came walking down the street and started yelling at me in Chinese for no apparent reason.
I suspect it was an issue of discrimination.
Discrimination is a real thing and in Asia it's just not so politically correct. Everyone no matter what your race will get it to varying extents. It can happen anywhere.
More on China:
Is Taiwan a good place to teach English for Americans?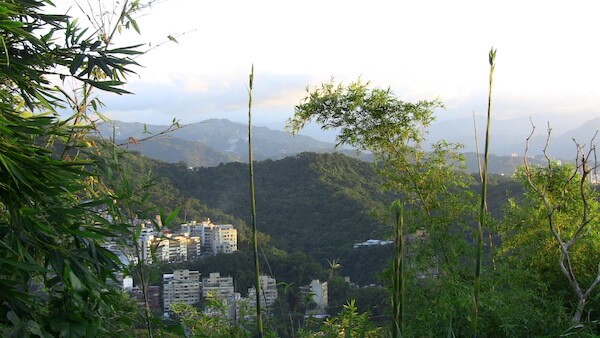 I think so. I put it #1 on my list above. They say it's a friendly place and yeah... I lived there for 2 years and I would agree for the most part although I had days when I didn't think so. Just like in all of these places you are going to find a mix of people with different experiences.
I am not very politically inclined, but Taiwan has good relations with the USA. So if you are debating China vs. Taiwan and you are American then I would say maybe go with Taiwan.
And you can always change as they are very close.
More on Taiwan:
Haha, just kidding, but traveling abroad and living abroad are 2 different experiences. The excitement does wear off as life becomes more routine.
How about Japan? Is it good to teach there for US citizens?
Generally I would say it's good. Relations between the countries are good for the most part as far as I know. I would say that Japan has adopted some features of American culture, for example check out these Elvis imitators.
I've even seen low riders in Fukuoka.
Yet, Japan also has it's own unique culture too.
My experience
So I like Japan and lived there for about 21 months. I started on a tourist visa and then switched to a cultural visa. I think there is some xenophobia here too like in most of the other places. I'd also say the Japanese are fairly reserved I think so I am not so sure that it is very foreigner friendly, I guess I feel a little neutral about it.
There's more order here which is usually good, but sometimes too much. I think it's more sophisticated than the others. I would say compared to Taiwan the people are a little colder and less friendly, yet not rude.
Also the housing experience is not that friendly regardless if you are an American or not. I don't think it's that friendly to foreigners since most contracts are for 2 years, but many foreigners only stay a year.
Yet again...
I just remembered that Japan has a certain resident visa for foreigners that you can apply for if you have lived there for 5 years. And if you get it you can stay long term.
More on Japan:
Learn more about teaching in Japan.
How are Americans treated as English teachers in Korea?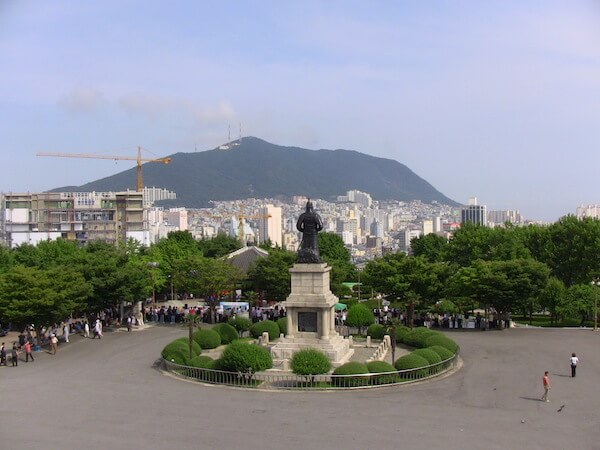 I think pretty good. I taught and stayed in Korea for 3.5 years. There is some xenophobia like other places, but generally you will get treated much better than say your average Japanese person will in Korea.
However, times are changing and the younger generation doesn't hold as much resentment as the older.
As I mentioned above I never had problems going in and out of Korea. I was never harrassed or asked much of anything at the border. A few times while I was coming back on a visa run while on a tourist visa they would make comments like, "You know it's illegal to teach on a tourist visa".
Yeah, in Korea if you are caught doing that you could be deported and fined. And your name might get written in what I was told a "big black book" and possibly not allowed back in for a number of years.
So why did I put Korea below Japan?
I think there is xenophobia in both places, but the visa situation in Japan is better. And as I said before I will be sharing my opinion too. I just prefer Japan to Korea. It's more likable if you ask me.
Korea has some crudeness to it. There are certain smells there I just don't like like the smell of the subway at night time which is of kimchi and soju. And there are some rude older folk there that wallk around all self-entitled and will try to walk through you.
Although I stayed there longer than anywhere else I would say that I liked it the least.
Hmmm...
More on Korea:
What other countries are good for Americans living abroad?
My experience was in Asia, but some of the other possibilities mentioned on the Thrillist post (where you could teach abroad) were: Russia, Thailand and Georgia.
Georgia sounds interesting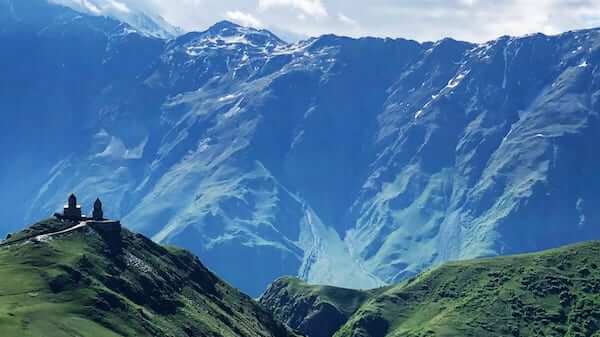 Photo by Will O'Conner
Apparently US citizens can stay in Georgia for up to 365 days.
That's fantastic.
I have not done any research on teaching in Georgia, but I just found a program for teachers in Georgia. Despite the very low pay, it does look like it includes some benefits.
Thailand and Russia?
I've been to Thailand as a tourist, but it says here you only get 30 days and in Russia you have to apply for the tourist visa.
How about you?
Whatever your nationality how do you feel you were treated living abroad?
Related: