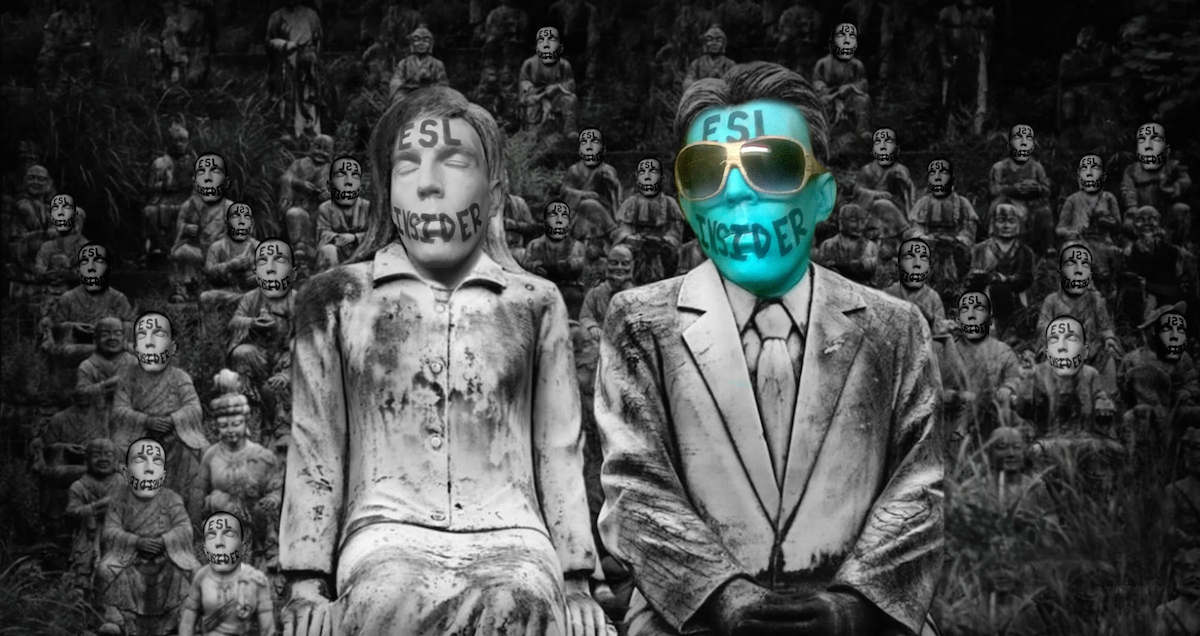 HEY, HOW'S IT GOING? IAN LEAHY HERE...
When I'm not painting my face...
I help aspiring and current teachers make their lives better through online training. If you're thinking about teaching English abroad (especially in Asia) or you want to improve your classes (especially if you're teaching kids) then you'll find heaps of help here.
---
LET ME INTRODUCE YOU TO MY TEAM... HEHEHE
The Artist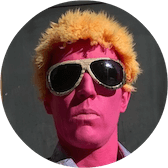 Cold and bold. He adds his creative and weird touches to the site here and there with paintings, drawings, dj scratches, music, beatboxing and some stuff we can't put our finger on.
The Teacher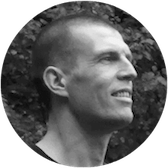 He's the teacher, but in fact he's still a student that loves learning. He teaches what he knows and what he's done. He's taught in China, Korea, Taiwan and now lives in Japan.
The Martial Artist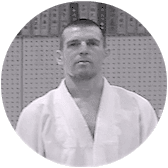 This guy trains judo and BJJ. He's kind of the tough adventurous type who inspires people to be more courageous and if anybody picks on the pink guy he's got his back.
The Yogi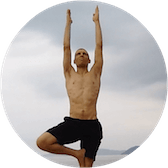 This guy is about as quiet and serene as they come. Aside from his daily practice of yoga and meditation he contributes a holistic perspective to the site.
FEARFUL FANNY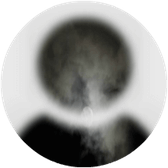 We tried firing her, but she keeps coming back. All she does is complain, shoot down our ideas and tells us "we can't". She seems to do one thing right and keeps us away from the dinosaurs.
---
I started teaching abroad in 2004. Prior to that I had down a bunch of traveling around Europe and at that point had already lived in 6 US states.
Traveling was cool, but I wanted to LIVE abroad.
Asia was where I was mostly interested in. I considered teaching English in Czech Republic when I was there and then bailed on the idea. I was living back home in the boondocks of New Hampshire with my family and I was doing some research online as to where I would go.
I decided on Taiwan as it sounded a little more easy going than some of the other places in Asia. Well, I was interested in Japan, but getting a job there seemed difficult and I feared not having enough money.
So I decided I would go to Taiwan to look for a job.
And well, my dad encouraged me to take a course prior to going that he paid for. And it was a few days up in Quebec and it wasn't very helpful as I would later find out.
Anyways I packed my bags.
And I left for Taiwan.
I didn't have a job lined up. I landed did some substitute jobs to ease into it. And then after a few visa runs and a few months I got my life together and found a job.
Teaching was hard for me...
I spent 2 years in Taiwan. Then I went home for maybe 6 months or so and then headed out to Korea. I stayed in Korea for 3.5 years. By the time I got to Korea my teaching was better, but you know it was always challenging. Well, not always, but sometimes it just takes one difficult student to mess your day up.
3.5 years later I went to China. I didn't teach here much and after 6 months I decided it was time to go home.
Oh wait...
Let me back up.
I forgot the whole point of this...
While in Korea I got the idea to make a video guide since I learned that the easiest way to learn how to teach was by watching other teachers.
It's not by reading a book.
Or by listening to lectures.
The only things that I remember from the TESOL course that I took were 2 activities that we did. They weren't very good though I later found out. Well, they were fun, but not really usable as far as teaching goes.
What I learned was that there are some games and activities out there that can be plugged into your lesson that serve well as a tool to teach or drill the language.
Drilling is key.
Repetition is key to learning everything.
But if it's boring you won't remember and you won't learn.
Anyways...
I started filming short instructionals in my classes in Taiwan on a trip and then in Korea.
By 2011 (a year and a half after I started) I finally got ESLinsider up online. In the beginning it was just how-to videos and an ebook.
It was a subscription service at first, but that didn't work.
Then in 2012 I started making a course and from 2012-2016 I had a free course model where students would pay for certification.
In the beginning it wasn't very good and for some reason when I first made it I didn't even put videos in it - not even my own which was like 100.
But since then they have come a long ways.
---
ESLinsider.com is the culmination of:
13+ years of research, travel, and teaching experience
6 years of trial and error teaching in China, Korea & Taiwan (and I started off with ZERO experience)
And it's been influenced by 20+ teachers from multiple countries
You can acquire that knowledge in the blog, videos and courses.
---
I learned a lot from other teachers. Well, I learned pretty much everything I know from other teachers. I learned from other foreign EFL/ESL teachers, from books and even from the native teachers.
Actually a fair bit from the native teachers. By native I mean like for example the English teachers in Taiwan that were Taiwanese. The buxiban owner that I had in my second year taught me some things.
I learned from sitting in on other teachers classes. It's a good way to learn.
I wasted a ton of time searching Google and other sites looking for stuff that worked. Back then there weren't any videos.
Watching other teachers works.
It's the fastest way to learn.
If I tried to learn jiu-jitsu by reading a book that would be hard. It's not efficient or fast it's slow and you have no visual so you don't remember much.
But if I watch my teacher do it first it gets a lot easier.
Monkey see monkey do.
It's that simple.
But teaching is complex. Or at least teaching kids is complex. Because you need to manage them and teach the content. So you are juggling here.
And you have to be kind of flexible and pick up on their ability and how fast to go or how slow to go and then you need structure and order.
Otherwise your lesson falls apart and you have problems.
I never was the natural teacher.
Being an introvert probably made it harder too.
You need to be strict or some say firm because if you are not your students are going to run all over you.
And at the same time you need to teach them. And that goes beyond the book. You have to teach the meaning of the words to them, how to use it and you have to keep their attention.
Then you have to check if they are actually learning and not just repeating what others say.
---

---
ESLinsider is not popular when it comes to TEFL courses, but consider this...
"Regardless of how you measure 'best' (elegance, deluxeness, impact, profitability, ROI, meaningfulness, memorability), it's almost never present in the thing that is the most popular." - Seth Godin
Or...
What's your favorite restaurant?
Now compare that to McDonald's.
But...
There must be some reason why...
7,800+ people have subscribed to ESLinsider on Youtube, WEEEE...
And one of those videos received over 290,000 views. You can see ESLinsider's Youtube stats in this snazzy infographic.
ESLinsider was designed to make teaching English abroad (especially to kids) better.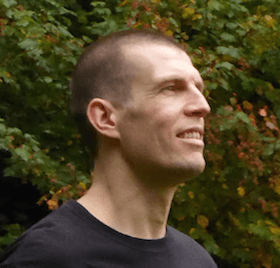 My name is Ian Leahy and I am the creator of ESLinsider. I probably started off like you. Like most ESL teachers abroad I had a background in an unrelated subject (art), but had an interest in foreign lands, travel and new experiences.
I've taught English in private and public schools in:
China (Shanghai)
I currently live in Fukuoka, Japan. I am learning judo and BJJ. I practice yoga and meditation daily. I like making art and scratching records.
I also keep a personal blog here.
"If you stay where you are you don't know much, because you have blind spots. So when you are farther away you can see." - Hisao Hanafusa
"Thanks Ian! You are a big reason I am here in China! Without your motivation I wouldn't have traveled so far and had all of these great experiences. It's been two years, now I am an English director for three kindergartens." - Raul Romo
Interviews with ESL teachers in Korea, China, Taiwan and Japan
30 English teachers took part in "The Interviews" within ESLinsider. They come from either the U.S.A., Canada, England, Ireland, Australia, or New Zealand. They were all filmed on location in either China, Japan, Korea or Taiwan. You can listen to their stories, get advice, and some tips on teaching abroad.
ESLinsider features a special appearance in "The Interviews" by Troy Jodoin. Troy owns Elite English Academy in Cheonan, South Korea.
Read more posts about ESLinsider.
"Stop the violence towards yourself. Stop doubting. Stop hating, being angry and mean towards yourself." - KRS ONE