These stats are from ESLinsider's main Youtube channel. Most of the content I put on that channel is related to teaching English in Asia. You can see the how-to videos here.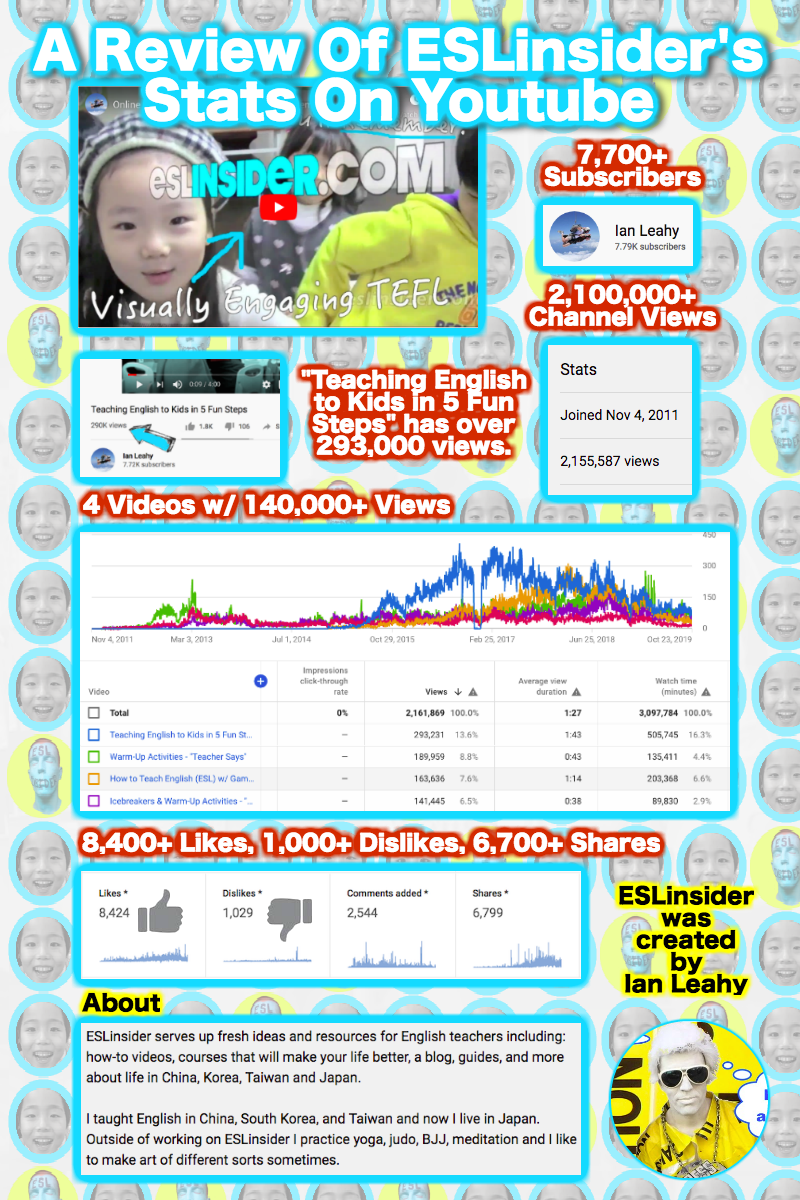 Some of the stats:
8,000+ likes & 1,000+ dislikes
6,000+ shares
4 videos w/ 140,000+ views
7,700+ subscribers
2,100,000+ channel views
Related...
Read some reviews on ESLinsider's courses.