These stats are from ESLinsider's main Youtube channel. Most of the content I put on that channel is related to teaching English in Asia. You can watch the how-to videos here.
The main reason that I started ESLinsider was because of the fact that I learned that the easiest way to learn how to teach English was by watching other experienced teachers teach. So knowing this I started to make how-to videos and to help other teachers. I read books, attended workshops and used what I already had learned from other teachers to make videos.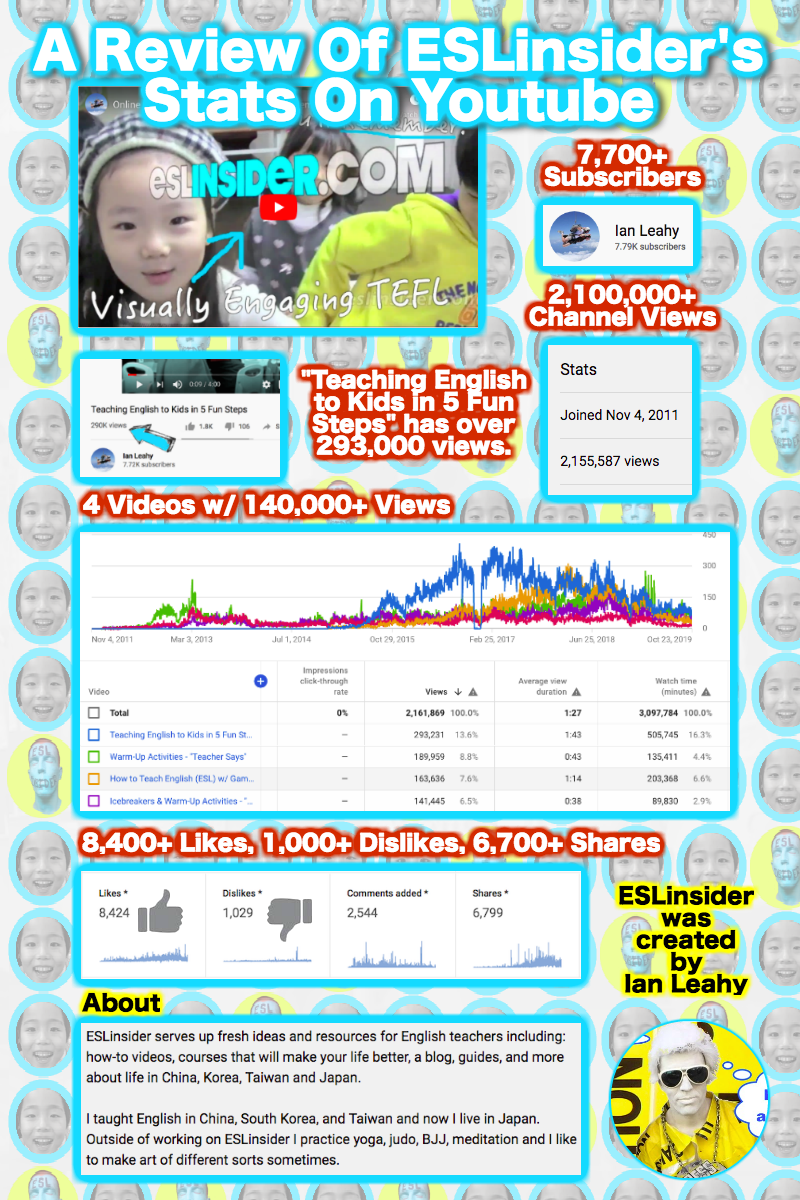 Some of the stats:
8,000+ likes & 1,000+ dislikes
6,000+ shares
4 videos w/ 140,000+ views
7,700+ subscribers
2,100,000+ channel views
About ESLinsider's Youtube channel
Update of ESLinsider's Youtube channel in 2022
10,000+ likes & 1,366 dislikes
8,145 shares
7,970 channel subscribers
2,335,100 channel views
1 video with 300,000+ views, 1 with 200,000+, and 3 with 100,000+ views
You can see another ESLinsider review on Youtube that shows the top 5 most popular videos on that channel.
Related...
Read some reviews on ESLinsider's courses or read reviews on ESLinsider (on other sites and places).