This is a collection of reviews on the University of Toronto's online TEFL course. I gathered these from Youtube, Reddit and other sites.
There are no promotional affiliate links here which you may find on other sites.
I have seen their advertisements around the net and on the Teach Away site. I also spend some time on Reddit and Quora and have seen posts about them pop up which you'll see later.
University of Toronto boasts an "internationally recognized" TEFL certification from a reputable university. And as you might expect comes with a hefty price tag.
The course looks like it is on the Teach Away site and they say it was created by teachers from the University of Toronto. But Teach Away is a recruiter.
A Youtube review of the University of Toronto's online TEFL course
Here's a review that I found on Youtube of their course. I skipped around a bit for brevity, but you can watch the whole thing at the link below if you want.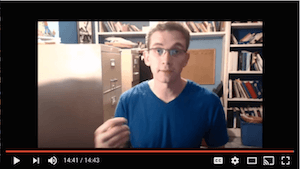 "I wanted to go into detail because a lot of the resources are a little bit vague...
It's very professional and streamlined...
...do I skip this section because they are just repeating the same things. Sometimes you'll be scratching your head wondering what is exactly going on here...
...It was marked as 100%, but there was no feedback whatsoever. This is something that continues throughout the course. Even though they are supposedly marking what you are doing they don't put much effort into doing it.
If you complete the university of Toronto's course you will not be able to teach in a Canadian public school...
I think it's a little disingenuous - the advertising.
I wouldn't say that I regret taking the course... What I would say however is that I think they need to look at improving the content of the course and also whether or not it is appropriate or not to charge such a steep fee without having anyone have a demo look at their course." - Economic Invincibility
A review on Reddit of the University of Toronto's online TEFL course
I spend some time on Reddit answering people's questions and came across this one.
"I took the 120 hour class and it was so easy and repetitive that by the end I was pulling my hair out...
Also, they make you submit tons of writing within the class that seems to just be deleted after you submit it. Then at the end of each section make you turn in review journals that are obviously not read by anyone based on the turnaround time.
However, I could have gotten passed all that. It is an online class, and a popular one at that. It would be impossible for UoT to keep a 100% online class to the same standards as an in person TEFL course. I can understand why these deficiencies exist. BUT they also don't send you your certificate with any kind of speed.
Based on my experience there is no way that this course should be receiving the universally good reviews that it has online. So I decided to read every review I could find, and found they are all repeated across sites and all written in stilted prose with overly effusive praise for the course and UoT. It seems that UoT has payed someone to astroturf for them.
It feels like I have been scammed out of $1,000." - Throwaway10
Comments
This comment was made by someone with an anonymous account. Would they have said the same thing with a public profile or if they made a video like above?
I also don't know what kind of repetition he is talking about. I would add though that you need repetition to learn anything, but just like teaching English you need to add variety to that repetition.
Learn about Reddit's views on online TEFL courses.
---
Comments
"Many employers aren't going to really care whether you got it from some TEFL company or from U of T. Perhaps the very high quality jobs would be pickier, but those are not going to be your first TEFL job, certificate or not." - chubbywombat
My thoughts
Based on my experience teaching in Asia I would say that this is a good point. Most schools there don't care much about the brand name of TEFL/TESOL or even CELTA. Then the ones that do won't really be available to you anyways since you don't have experience.
---
"The problem with the UofT online TEFL course is that it's not accredited. It won't be useful in Canada or the USA if you want to teach at home. It's an introduction and does not include a Practicum. If accepted abroad, the UofT TEFL online is only useful for entry level gap year jobs. - Lucas Molaro
My thoughts
I think the fact that it isn't accredited is irrelevant.
TEFL, TESOL, CELTA courses are not teaching licenses. They won't enable you to teach in a public school in your home country. I think everybody who starts in TEFL with or without a TEFL, TESOL or CELTA course is probably going to be working an entry level job.
Again the best jobs go to teachers with experience and possibly teaching licenses or related degrees.
---
"All TEFL courses that are internationally recognized and reputable are around the $1000 mark." - Christie Vantol UofT (TEFL Online Course Coordinator at Teach Away)
My thoughts
This is kinda a spammy salesy comment that is typical of some TEFL course providers. Courses will tell you that you need their course and stuff like that. Is it a coincidence that the course she is linking to (UofT) also costs around a $1000?
Questionable marketing tactics on Quora
I noticed Christie Vantol's answers on Quora are frequently upvoted (way more than others), but compared to other answers I couldn't actually understand why until I looked at the upvoters.
You can visibly see that some of the upvoters work for Teach Away.
About the courses
There are several courses, but this is the outline for the 120 hour online TEFL course.
Unit One - An Introduction to English Language Teaching (10 hours). This covers the role of the English language and it's function as well as teaching methods.
Unit Two - Teaching Language Skills (25 hours). This focuses on lesson planning and teaching reading, writing, speaking and listening.
Unit Three - Adapting Subject-Specific Content (10 hours)
Unit Four - Structuring and Delivering Lessons (20 hours)
Unit Five - Managing Your Teaching Environment (25 hours). This covers classroom management and learning styles.
Unit Six - Resources and Materials (10 hours). How to develop materials to keep your students engaged.
Unit Seven - Elective Specialization (10 hours). Choose an area of specialization such as: business English, young learners, Korean learners, etc.
Unit Eight - Elective Specialization 2 (10 hours). Choose a second area of specialization.
How much does it cost?
100 hour TEFL course = $995
120 hour TEFL course = $1295
150 hour TEFL course = $1495
These are some of the most expensive online TEFL courses. On the cheap end courses cost less than $100 on Groupon.
Related articles
A fancy certificate now (before you start teaching)

or

targeted training that will help you to do your job better later if you teach mostly children?
Are you planning on teaching in Asia? If you are then chances are that you are going to be teaching children as roughly 8 out of 10 jobs are for teaching children. And teaching children is different (and more difficult) from teaching adults. It requires a certain skill set.
Will a fancy university based course make a difference?
Well, it depends what kind of difference you want to make. If you just want a job then to be frank with you most schools in Asia will not recognize the difference between a cheap course and an expensive one.
If you want to learn then that is a different matter. I hope that a $1000+ course would help you more than the cheapo. But if you want to learn to teach then I can tell you from my experience teaching in Asia that the best course is going to be the one that is targeted at who you are going to teach.
I took a course prior to teaching in Taiwan and it definitely wasn't worth the $1000 (my dad spent).
Most courses focus more on adults. This TEFL for young learners course is targeted at teaching children and in Asia that's like the largest part of the job market.
A "prestigious" university affiliated certificate might be appealing now, but will it make a difference later when you start teaching?
Reviews on other online TEFL courses