These are some of the secrets of the TEFL course industry.
They take advantage of

naive

new teachers
TEFL courses are not always required
They don't guarantee more money or a better job
They definitely don't guarantee that you'll learn anything useful
There is usually no difference between a "high-end" certificate and a "low-end" certificate
They might be full of it
They're in cahoot$ with other teachers, recruiters, etc.

They aren't the authorities on teaching abroad
Secret #1. They know

you

are new
New teachers are a bit naive and since they know that some will take advantage of you.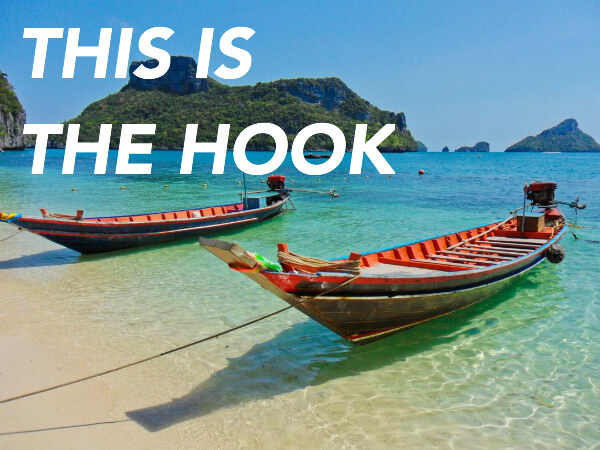 Well, it's one of the hooks.
You probably want to think you are going on vacation and that your experience is all about travel. I was there once too, but guess what?
TEACHING ENGLISH ABROAD IS NOT A VACATION.
In fact many of you won't even get a vacation. Many of you working in private academies will only get public holidays (a few days here and there) and maybe 10 days of vacation in a year.
It's work.
You're not going on a year long vacation.
It's "teaching English" abroad and not "traveling" abroad.
Sure, you'll get a chance to travel a bit before or after your contract or maybe in the middle, but if you have a full time job then half of your time (awake) abroad will be spent in a classroom or school.
And...
It's not just TEFL courses.
There are also dodgy recruiters and schools out there too.
Ever been to a foreign country?
Sometimes you don't even need to go to a foreign country you can just go to the wrong neighborhood and the crooks will sniff you out and take advantage of you since they know you are an outsider.
Same thing can happen in TEFL and living abroad (depending on the country).
Secret #2. TEFL courses are often not required
To get a visa to teach English abroad in China, Korea, Taiwan or Japan you almost never need a TEFL certificate.
Really?
But I saw many job advertisements that said you need it?
It's possible that you may. Every school is different and can set their "requirements" which are basically preferences.
But a TEFL/CELTA/TESOL certificate carries little weight.
Your degree and..
Your passport
Those two qualifications are usually needed to get a work visa.
What carries more weight?
Well, first your degree and second usually your passport and then...
Experience (preferred by most schools)
Teaching licenses (required in international schools and public schools in Taiwan)
Master's degrees (required to teach in universities in Taiwan and Japan)
Then you have your looks and the likability factor. Asia is not so politically correct and there are no laws as far as I know in regards to discrimination. But even though there may be laws for that in your country you should still know that discrimination is the name of the game when it comes to hiring.
Employers discriminate.
It may not be racial or sexual or done overtly, but they do it. Everyone does it. Why do you choose to hang around the people you do? Or have the partner that you do?
Secret #3. TEFL certificates don't guarantee a better job or more money
I mentioned this before in... Is TEFL certification worth it?
Sure, there may be some places that may give you a bump in pay if you have a certificate, but most of the time you won't get any more than the person who doesn't have one. You are also unlikely to get a better job because you took "BRAND X's" level 10 government accredited internationally recognized course.
So if you are pulling your hair out thinking should I take this course or that course and which will be more accepted???
It doesn't matter.
Most employers in East Asia don't care about that. They care more about experience and other things. I mentioned that in... Are online TEFL courses accepted?
Secret #4. They're incahoot$ with pretty much everyone
What does that mean?
That means they have business relationships with bloggers, recruiters and... people who write reviews. So many of the recommendations you may have read for a particular course were possibily written by someone who was paid to write it or someone who will get paid if you click on their link.
So you might not trust a company and so then you will go looking for reviews on 3rd party sites. But guess what? Many of those sites are getting paid to review those courses.
They may not have been paid directly, but indirectly in the form of an affiliate link or advertising.
What's an affiliate link?
They are all over Youtube and other sites and so what happens is when you click on their link it will take you to a product page (course) and then if you buy that course they will get a cut (a certain percent of the sale).
If you do a search for:
tefl course affiliates
You'll find pages and pages of TEFL course companies that offer this and you might find this article that I wrote about TEFL course affiliates.
Secret #5. It doesn't usually matter where your certificate is from
So let's say it's required by some schools. Well, based on my experience teaching English in Asia: Korea, Taiwan and China most schools don't care where your certificate came from. It's likely that highly "accredited" and expensive course will get you the same kind of job as that cheapo on Groupon with the fake accreditation.
Most of the time it doesn't matter.
Sure, I hope that expensive course helps train you better and it might, but not necessarily. As this post reveals a few brands that aren't so cheap.
Now I can hear some CELTA advocate saying, "the best schools want a teacher with a CELTA." But here's the catch, new teachers rarely get into the best schools regardless of what certificate they have (online or CELTA) because they have no experience.
Now you will read many courses out there saying that their course is going to make a difference, but it's all to get you to buy.
"Nobody actually gives a flying fuck where your TESOL is from unless you are applying at international schools and they require the aforementioned, (CELTA usually), plus an education degree, so that's a moot point for you anyway." — muirnoir
Secret #6. They might be full of it (or partially full of it) and you probably don't know who they really are
There is a whole lot of puffery and fakeness out there. There are fake reviews, fake awards, fake accreditations (example below) and you rarely see anything genuine or personable.
Every course out there tries to appear like some big anonymous company (or maybe like CELTA), but often they are not. And who runs these companies???
Good luck finding that out because many are hiding.
Personally I prefer small local businesses instead of some generic look-alike totally anonymous company.
And FYI...
There are fake TEFL review sites, people willing to write fake reviews to get paid, fake look alikes and all of these are going to add to the confusion in your head.
Ohh...
Here's a great video by CBC news about all the online fakery that's out there.
Secret #7. Many people don't actually learn from these courses
"I finished the entire program in 3 days and retained like 5% of the information." - woobv
I've taken 2 courses: one online and one hybrid (2 days in classroom + take home course).
They weren't very helpful.
The short two days in the classroom course was better, but it definitely not worth a $1000. And that popular online course I don't remember anything from except a whole lot of text.
In fact I've taken teaching workshops in Korea for free where I learned more useful stuff than in those courses.
Did you see these reasons to take a TEFL course? (5 things that matter and 1 that doesn't).
It's all about getting you to buy their course. It's not about learning. It's about getting you to buy. That's why they will tell you their course is "accredited" and "internationally recognized" as if they are as well known as Johnny Depp or Michael Jordan.
Hardly.
No one knows and no one cares because they're in a foreign country.
So why don't they learn from these courses?
I mentioned those 3 main reasons here in this article on why most online TEFL courses aren't any good.
IT MIGHT BE YOU TOO.
What do you mean?
I mean you might just want to take a course so that you can get a certificate to get a job and that's it. You are just thinking short term (getting the job) and about all the benefits of teaching abroad aside from the TEACHING.
So there are two problems.
Poor quality courses where students aren't learning much and...
New teachers who don't care much about what they learn (they just want the certificate).
For example, take a look at this post on people who are searching for the answers to their online TEFL course.
Secret #8. TEFL courses aren't the authorities on teaching English abroad
Sure, they know more than you, but there's no one TEFL accreditation or organization that keeps track of all these courses and a TEFL certificate isn't a passport.
Did you think that these courses are some sort of authority to teaching abroad? No no no, they are more like middle men and the same goes with recruiters. They're trying to get you there.
They are not gatekeepers.
I already mentioned above that it doesn't matter what course you take most of the time.
Teaching English abroad spans many different countries and languages do you think that people (school owners) in these foreign countries are keeping track of these courses?
No, there's too many and it's not their business.
As I said before they are more like middle men. So who is the authority? There is no one person or organization for this. It's probably the individual schools that have the most authority since they are the ones that will be hiring you.
Wait, Dude. Doesn't ESLinsider have a course?
Telling you this information doesn't help sell the courses I have, but I was telling people this information before I even started a course.
ESLinsider has been online since 2011 and I originally wrote this article and this one before I even had a course in 2013.
I do have a course, but there is no BS. ESLinsider is independent. I don't pay any 3rd party for accreditation and neither did I make a fake one.
I don't do affiliate marketing for my courses or advertising. And the person who runs it is right here talking to you now.
That course was built around the problems I had teaching in Asia. And the whole site for that matter (including the how-to videos). Teaching was hard for me and with time I learned what works and what's the easiest way to learn.
Related: