"The ESL TEFL online course was worth it to me and it made a huge difference in my application to teach in China. The program itself was very informative and rewarding. I can't complain because It was money well spent. I will be teaching in Beijing this September, so I would recommend it to anyone who is looking to get certified. Thanks Ian!" - Sens
Hopefully the online TEFL/TESOL course you take will broaden your horizons and get you one step closer to what you want - teaching English in China (with a smile on your face). If that is what you want.
People take courses for different reasons.
To get a job
To learn how to teach
The later is the more important reason, but probably not the one you are thinking about now. If you are in your home country now then you are thinking of number 1 more than number 2.
I urge you to focus on number 2.
Getting a job is just the beginning. Teaching abroad isn't a vacation. You're going to be doing this for a year at least and if you don't like your work you are not going to be happy.
And then stop and think about your students for a moment.
Who were your favorite teachers? Were they the slackers or teachers who didn't seem to like their jobs?
Think long term if you want to be happy.
You can learn how to teach. No, most of us are not natural teachers, but everyone can improve.
You might say...
"Dude, I just want a job."
For some it's like that, they want to take a cheap and easy TEFL course, get their certificate and go.
And others want something different.
For them it might be:
Others might say, "I don't know anything about teaching, but I want to learn!"
"I've got these students that are driving me crazy!!!!!!!" or "My students are so bored and well, ughhhh, me too."
I even knew a guy who said, "Teach English?! I'll never do that. I am not a teacher."
And then a few years later he was teaching in Taiwan (that was me).
So...
You probably want a course that:
inspires you
prepares you
makes teaching English fun
isn't too hard or too easy
And I'll tell you about one soon...
Do you need a TEFL course to teach in China?
No, not necessarily.
It will depend on the school. Tier 1 cities like Shanghai, Beijing and Shenzen tend to have the strictest requirements. Other provinces and schools may not require them, but this is the latest info on that.
If you don't have 2 years of experience, a teaching license, or a TEFL certificate then you may not qualify for a Z visa. And of course you will need a degree and to be a native speaker.
Learn more about the requirements to teach English in China.
Does it matter if it's online or not?
Not usually, but keep in mind certificates are secondary to any sort of real experience teaching in China or elsewhere.
A course would be more beneficial to you if you didn't have any teaching experience as well. Teaching is not that easy especially if you are new to it.
How many hours? Do you really need a "120 hours"?
With online courses those "hours" are BS and have no real meaning. As a test I completed a "120 hour" one in 8 hours!
You may have read you need one of these, but it's just a name... essentially what they are looking for is related experience if you don't have real experience.
That's what employers really want.
I don't name the courses I have created with these "hours" because they are fake. Kyle recently took ESLinsider's advanced course (TEKA) about 7 months ago and is currently teaching in China.
Kyle's email
He sent me an email to let me know how he was doing...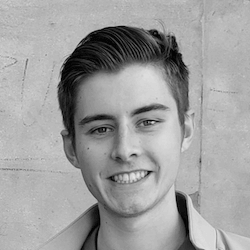 "I've been teaching at a Qingdao training center for about a month now and it is going super great for me. Just finished a class where Teacher Says was a big hit. Your website is still so useful for me! (And other teachers at my school hahaha)
There's a lot of tips that seem obvious, but really aren't something you think of when you are in the middle of teaching. Some of the long-working teachers still do some oopsies you've pointed out, so needless to say your stuff makes me a lot more confident in the classroom."
In an email I asked him if he had any problems with his certificate since it wasn't named a "120 hours".
"As for the certificate, I actually didn't need any apostille on it (only the police check and degree these days). I just scanned it over to the school and they used it to get the work permit. Besides some documents over here (like resident permit), they've never needed it and so they never questioned much about it. I always had the lesson list ready in case someone asked about it, but no one ever did. So again, it was only used for the work permit and residence permit (no notary or anything)."
Kyle also left a review on ESLinsider.
If you ask a surgeon what should you do? Chances are he is going to recommend surgery. Likewise if you ask someone who has a "120 hour" course they are going to recommend that.
As far as these hours go...
You will find courses of various lengths like 20, 60, 100, 120, or 150 hour courses. In the case of online courses these hours are not accurate. Some say that 100 or 120 hours is "standard" yet in the case of online courses there are no real TEFL course hours.
Are you confident

in your abilities to teach?

If your answer is no then that is why this course is here. Even experienced teachers have found it useful.

I wish I would have taken this course BEFORE I started teaching here three years ago. The methods and insights given in ESL Insider's 120 hour TEFL course could have saved me a lot of grief and disappointment. Now I am optimistic about starting a new school year armed with better lessons and a realigned perspective. Thank you, ESL Insider!" - Dolly M.
Is teaching English in China worth it?
Teaching English abroad can be challenging whether you do it in China, Korea or ____ (fill in the blank). The language is different, the culture is different, the environment is different and your job is going to be different.
I would do extensive research into the country, culture and perhaps most importantly your job and the teaching that you will soon do because that is where you will be spending most of your time.
What are these courses like?
This course is a little unconventional and focuses primarily on 'what to do' in the classroom and not teaching theory or English grammar study. It uses video, images, text (in small chunks), Q&A, multiple choice, writing assignments, and messaging with feedback all designed to make you feel more confident in the classroom and happier abroad.
TEKA's outline is as follows:
Introduction (30 teachers share their experiences on video in Asia)
"Engrish" entrance exam
Teaching methods (7 different methods of teaching explored)
The teacher as a public speaker (How to captivate your students)
Learning styles (Learning styles and if they are accurate)
Lesson planning (Learn 2 different preparation methods + easy planning)
Presenting language (Learn how to introduce language to your students)
Teaching reading, speaking, writing, listening...
Teaching pronunciation & phonics (Learn pronunciation tips that can be applied to all levels)
Midterm
Grammar
Using games & activities (for enhanced learning & engagement)
Teaching with songs (How to use music to teach)
Dealing with problems in the classroom (Solutions to common problems)
Classroom management (How to handle the most difficult students w/ little known tricks)
Classroom management tips
Writing your resume (Outshine the competition even without experience)
Finding jobs (Where to look, how to avoid scams and crappy employers)
Culture shock
Online teaching
Final exam
TEFL certification
Learn more about it.
How long do they take?
It depends on you.
TEKA includes (at the moment) 5 writing assignments (mostly lesson plans) that need to be corrected and then you may need to do revisions after I give you feedback on those. Then there are some other writing projects and of course responding to videos and then multiple choice Q&A about videos and text.
If you work continuously on it maybe in 2 weeks.
Which course?
The available courses have changed and will continue to change as ESLinsider evolves. I recommend the advanced course now called TEKA.
At times there have been as many as 3 courses going at the same time and others one.
There is no set timeline and you can work on it as you like.
"There's a lot of TEFL courses out there and I found ESL Insider's course to be very useful. The content is concise and the advice is practical. I've looked at other courses costing many times more than this one and wasn't impressed. I will definitely be using the ideas and activities presented in the course in my future jobs. I would highly recommend this course to any prospective ESL teachers out there." - George P. (9 years experience teaching in Korea)

Related:
They said this course was "practical", "excellent" and "worth it".