Now, you know what it is like to teach English in Korea you might be wondering how can you get a job teaching in Korea?
I spent 3.5 years of my time in Asia teaching English in Korea. I taught mostly in Busan and also Changwon.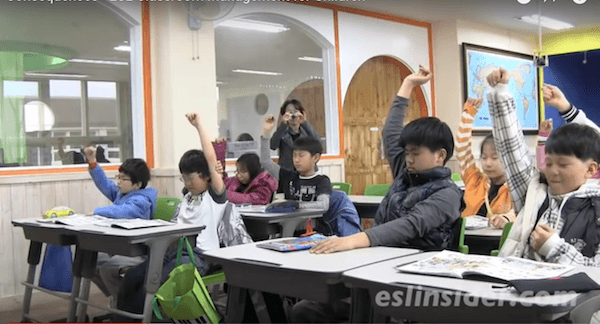 Teaching in Korea at a glance
Requirements: 4 year degree & native English speaker, plus preferences for experience, TEFL certification, etc.
Job Market: Good, but public school job cuts
Average Salary: 2.0-2.2 million Won ($1,700-1,900) a month more
Cost of Living: Medium, similar to Taiwan more
Housing: Free
Airfare: Often free and paid upfront
Teaching hours: 24-30 a week
*These are averages expect differences between institutions
So the first thing you need to know is are you qualified?
To teach in Korea you need...
A degree from an English speaking country.
To be a native English speaker from either England, Scotland, Wales, Ireland, Canada, USA, New Zealand or Australia.
Now other than that another requirement that you may need depending on the school is a TEFL/TESOL certificate. These are preferred in EPIK and other public school postions and not usually in a hagwon.
Those are the basic requirements like in other places in Asia, but that's not it. There are 9 things total that you may need.
You'll also need some other paperwork and stuff such as:
Sealed university transcripts: They used to be required at all schools, yet they are only required at public schools.
Passport photos
Health check: You'll need to be able to pass it and be in good health. This is done in Korea.

You'll need to get all of these things together before applying for a job. Recruiters or schools will not take you seriously or even consider you until you have all of your documents together.
How much time does it take?
It can take a couple of months to get all of your paperwork (CBC and diploma) together. So if you want to teach English in Korea start now.
Your options after you get all those things together
You have a few options, but again don't bother looking for a job unless you have those things together.
Here are your 2 options.
Option 1: Find a job online from home
This is what most teachers do for Korea. You can arrange a job and accommodation in Korea from your home.
Option 2: Go to Korea and find a job
Make sure you have your documents ready. This is how I got my first job in Korea. I didn't have anything lined up. I flew there to look for work.
The good thing about doing it this way is that you get to interview with the school in-person. There are a lot of advantages to doing it this way.
The disadvantage is you have to pay for your ticket and a place to stay (hostel, hotel, jimjilban) until you find a job.
Your ARC will be issued after you have completed the visa process and this is what it looks like.
Pick the right school
You have options. Most first time teachers either teach in a public school or in a hagwon (private institute).
Public school jobs are typically from 8:30-4:30.
Hagwons can vary as there are different kinds. Some examples are:
9-6pm in a kindergarten (kindergarten + elementary students)
2-9pm (elementary + middle school)
Split shifts are common in adult hagwons
Websites for finding a job in Korea
Related articles: