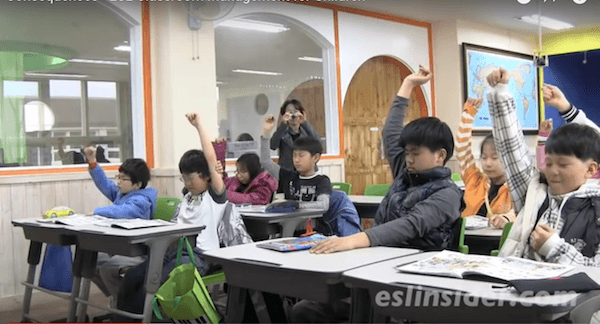 Does the EPIK program accept online TESOL/TEFL courses to teach English in Korea? Are online courses considered valid for EPIK's requirements? If you look at EPIK's website you can get a little confused. It seems like they state a preference for in-class courses or do they?
In this post we'll take a look at the requirements, the reality of teachers over there already and then I'll offer some advice.
First let's take a look at the EPIK website.
Here's what EPIK has to say about TEFL certification
This is taken from the EPIK website.
"Currently, we accept a minimum 100 hour TEFL or TESOL certificate as a qualification criteria for level 2 or higher pay grade, regardless of how the course was taken. However, starting from the Fall 2013 term, when we recommend candidates to the POE/MOEs we will give a priority to the applicants possessing a minimum 100 hour TEFL or TESOL with at least a 20 hour offline, in-class component, as opposed to those who only completed a strictly online course.
We strongly advise you to take the TEFL or TESOL programs including at least a 20 hour offline, in-class component. However, Busan will only acknowledge TESOL/TEFL certificates that contain at least a 60 hour offline, in-class component. This decision was made to meet requests from the POE/MOEs and schools who wish to have the most qualified Guest English Teachers possible."
What does that mean?
It means that as long as you are not trying to get into Busan then an online TEFL course will work.
Once upon a time you didn't need any TEFL certification to teach in EPIK. Now the situation is if you don't have experience, a related degree, teaching license or master's degree then you'll need it.
Are you sure that an online TEFL course will work for EPIK?
By itself that probably won't disqualify.
But there is no guarantee that you will get into EPIK.
Just because you meet the requirements doesn't mean that you will get in.
"...there isn't a crystal ball that will tell you your chances of being accepted." - Reddit
Some advice...
So to avoid disappointment you may want to apply to both hagwons and public schools. Also EPIK isn't the only way to get into public schools in Korea.
There's also GOE, SMOE, JLP, finding a job through a recruiter, and sometimes public schools advertise direct.
Here's what GOE had to say about online TEFL course "hours"
Who's GOE?
GOE = Gyeongsangnamdo (province) Office of Education. GOE has a very similar application to EPIK's.
Here's an email they sent to me regarding online TEFL courses and their so-called "hours".
So that means they also accept online courses with the reason being that not everyone can get to a location to take a course.
How many hours?
Well, online those hours that you have seen or heard of are not literal hours or class times. EPIK still asks how many hours as if they are not aware of the fact that people complete these online courses in far less time.
Here is a letter to EPIK about those so-called "hours".
Bottom line
They may prefer that you have a course with in-class hours, but they will accept your online certificate if you don't have a year of experience, a teaching license, or a related degree. That's as long as you are not trying to get into Busan.
What about hagwons?
If you want to teach in a hagwon in Korea then an online TEFL would be fine. Individual hagwons could have a preference, but there is no rule across the board for hagwons. Hagwons are private businesses. You could find work in a hagwon without any TEFL course.
Think EPIK's orientation will train you?
"The long epik orientation didnt really teach me anything. And they made me do a HS lesson plan when I'm teaching elementary schoolers." - tryingtogetotkorea
Do you want a simple guide to the EPIK application process?
Here's one that includes 10 things that you'll need:
Application Form
Passport Information Page
Copy Professional Photo
Apostilled CRC
Apostilled Diploma
Sealed Transcripts
Two Original Recommendation Letters
Proof of Level 2 Status
Additional Documents
Proof of Full-Time Teaching Experience (PTE)