If you are curious about who is behind ESLinsider then you may be interested in this.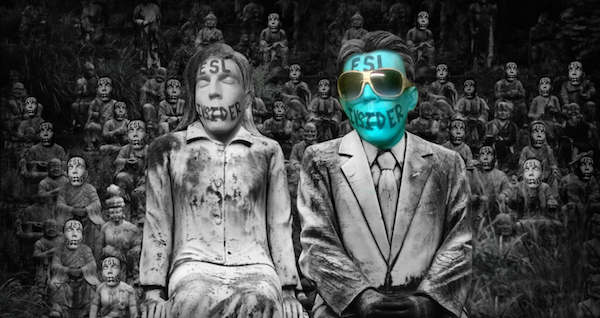 Who am I?
That's me above.
Ian Leahy the creator of ESLinsider. The guy with the painted face and "ESL Insider" written on it.
I've taught English in China, Korea, Taiwan and I currently live in Japan. I grew up in New Hampshire and have lived in 6 other US states: New Mexico, Arizona, Oregon, Idaho, Montana, California and North Carolina.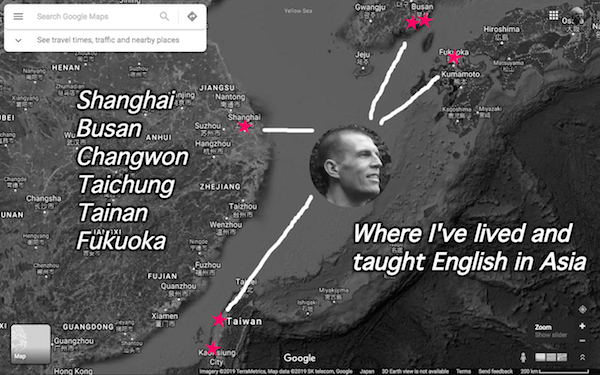 I like judo and jiu-jitsu
I am currently living in Japan on a cultural visa to practice judo. If you would like to do that check out this post on how to train judo (or any other Japanese martial art) in Japan.
Here's a pic of me in Japan after we practiced "kosen judo" at Kyushu university. That's my friend Tsukamoto-san from Sekiryukan where I normally practice judo to my left.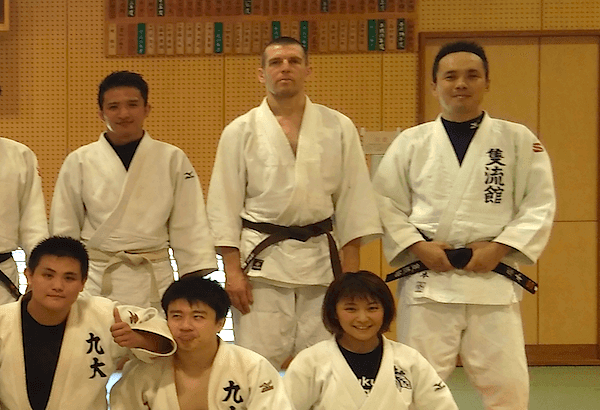 And here I am in blue practicing jiu-jitsu (BJJ).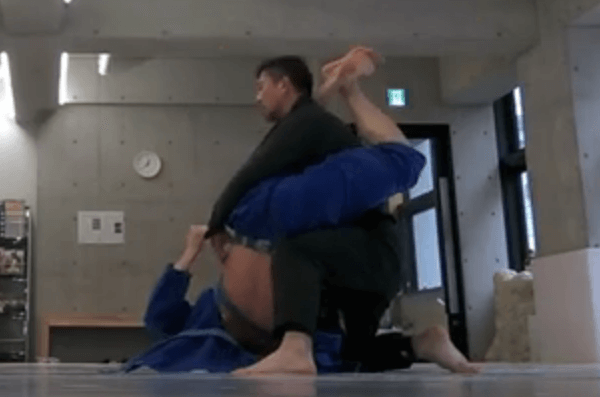 Kind of upside down, but that's jiu-jitsu... I've been practicing BJJ for 5-6 years and judo for 4-5 years. I train about 5 days a week now. There is some overlap between judo and jiu-jitsu. Judo newaza is basically BJJ.
It's sometimes painful and difficult, but fun.
Sometimes I blog about judo and jiu-jitsu.
Here I am when I was younger and more handsome, hehe
This pic of me on my scooter was circa 2006 when I was teaching in Tainan, Taiwan.
Here I am teaching some kindergarten kids in a hagwon in Korea
I used to paint my face blue, white and even bright pink
I did some street performing in San Francisco for 5+ years.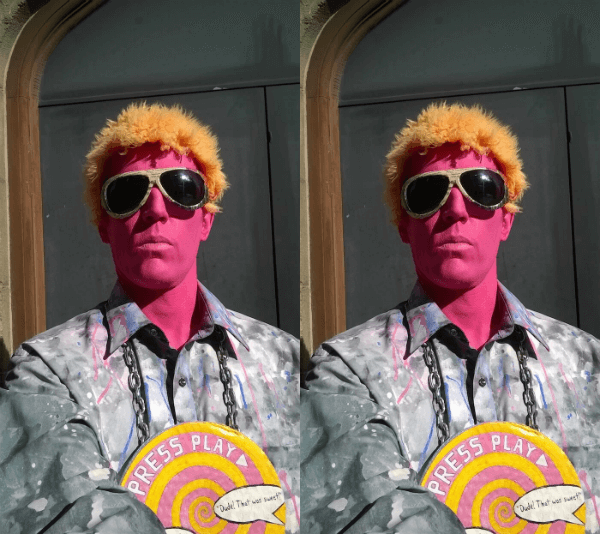 I didn't always paint my face and street perform, but I have always done creative stuff in some form or another. I used to draw and paint. I studied art in college.
You can definitely use your creativity to teach. For example, drawing is a great way to tell a story or teach the meaning of words, phrases, etc. It also improves memory.
You can see more creative stuff here.
I do yoga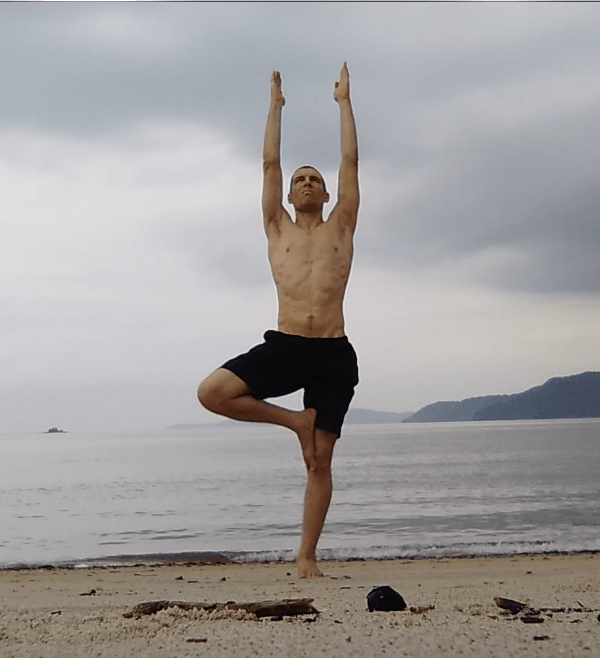 And frown???
Haha...
I am squinting because it is bright and it's not easy to balance on one leg in the sand.
Everyday I do about 15 minutes of yoga. You don't need to be flexible to do yoga. When I first started it in the year 2000 I used to do it more intensely, but you are more likely to hurt yourself doing it that way. So I found that doing it less intensely and everday was better.
It's the same with learning anything whether that's yoga, martial arts, a language or how to teach English. It's better to do it more frequently for shorter periods vs. more intensely less frequently. So remember that if you take a course.
So that's a little bit about me.
You can learn more about ESLinsider here.
What about you? What are you like?