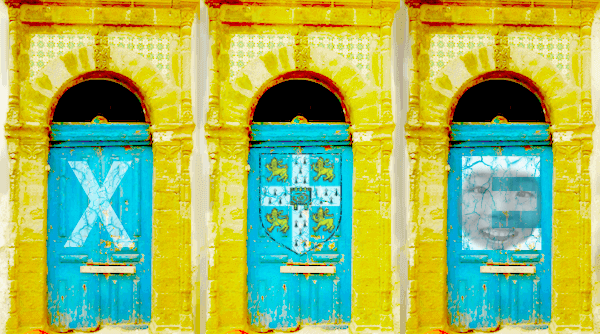 Help! What's the best TEFL certification program online or maybe in-class? There are so many options for TEFL courses that it is starting to make your head spin.
That is why I am here. I am here to simplify your life and reduce your options to just 3. That's right just three simple options.
And if you don't feel more clear after you read this post then you can go back out there into the wild and try to figure it out yourself. But I am pretty sure that you are going to be more clear.
Here we go.
Here's your first option.
1. Don't take a TEFL course
What? That's right you don't necessarily have to take a TEFL course in the first place. Some TEFL providers may lie and tell you that you do, but that is not always true.
They are not always required
You don't necessarily need a TEFL course to teach in Asia: China, Korea, Taiwan or in Japan. You do usually need a degree and to be a native speaker though. Those are for your visa. I have met many teachers in Korea, Taiwan, China and in Japan who did not take a TEFL course.
I even met some that didn't have degrees and some that weren't native English speakers.
But normally you need these to get a visa. A school can require or prefer TEFL certification, but they are only very rarely required to "get a visa" in Asia.
In China the rules have changed over time. To get a Z visa you normally need a degree and to be a native speaker and then you need to have 2 years of experience, a teaching license or TEFL certification.
In Korea you may need TEFL certification to teach in the EPIK program.
Some schools will prefer them
Some schools can prefer or "require" them especially if you don't have experience, but trust me you don't need one to get a job everywhere.
It's possible to teach yourself
You can teach yourself how to teach English. You can scour the web for info, read some books, jump into the classroom and learn.
So let's break it down and look at the good and bad sides of skipping a course.
Pros:
It's free.
Cons:
It will be slower
Where do you start?
How are you going to learn?
A lack of training can lead to bored students>out of control students>stress>unhappy students>unhappy parents>unhappy boss>unemployment>_____.
In China
"The way I started is not to be recommended. I arrived in China, jet lagged after a long flight. I was shown into a classroom and told, "OK teach this class," by a person who had little ability to say anything else, and who promptly disappeared out the door." - Derek Harkness on Quora
In Korea
"I had my first day yesterday and was basically thrown into the deep end as many people say they are - just given the textbooks and told to teach. To put it simply, I have no idea what I'm doing and I don't know how to pull myself up out of this. Sounds really weak but I just wanna cry lol. Any advice for teaching from textbooks and creating lessons? (I teach kindy/elementary, the kindy kids don't even listen to anything lol)." - hidechic
That's pretty normal in my experience too. I worked for a number of different schools in China, Korea and Taiwan. Many of them just sent me to the classroom and expected me to teach which is similar to this person's experience. Only a few schools provide training. If they do it is usually very limited.
Takeaway:
If you're savvy or gifted you can teach yourself. Many of the worlds greatest people did not undertake any formal training to rise to the top in their field. But if you're not savvy then this can likely lead to a not so good time abroad.
Let's look at your next option.
2. Take a CELTA course
CELTA (Certificate in English Language Teaching to Adults) and Trinity TESOL courses are considered the creme of the crop when it comes to short term TEFL courses. They are considered the most widely accepted courses.
Pros:
In-class feedback.
It has the best reputation for TEFL courses. This is basically the most "prestigious" TEFL certificate. Although keep in mind many schools in Asia don't recognize the difference between TEFL/TESOL/CELTA courses.
Good for teaching adults.
Good if you want to teach English abroad for the long term.
Good for teaching in Europe and the Middle East.
Cons:
It's expensive. You're probably looking at $1500 or more.
It's not easy. It's intensive. Cramming is not good for absorbing information.
You could fail and not get a certificate.
"...Celta - it was just off the scale in terms of pressure. A total level of commitment and effort is expected by course tutors and the workload, once you have taken lesson planning and assignments into account, is easily a 14 hour day." - Anonymous
"I did a Celta program in Bangkok at IH. The course started out with around 12 students. 7 dropped out before completing the course. Not one of them got their money back." - Austin
Takeaway:
If you are serious about teaching English abroad, are focused more on teaching adults and you are in it for the long term then you might want to take a CELTA course.
"Agree!:) I failed Celta mostly because I thought it was the best for me, when actually children were my target group.." - Ksenija Gulina
Let's look at your 3rd option.
3. Take TEKA
ESLinsider currently offers one course called TEKA. This course is especially focused on teaching chidren (in Asia) and it was created by someone with experience teaching and living in China, Korea, Taiwan and Japan.
Pros:
It's targeted. Instead of a broad general course that might kinda help you to teach children this will help you to teach children.
It's a visually engaging course which means you'll remember more and thus feel more confident in your classroom.
It provides practical actionable tools and training to teach ESL. You'll learn what to do in the classroom, not merely English grammar rules or teaching theory.
It focuses more on teaching children 6-13 which is the largest part of the job market in Asia. See the data.
Cons:
It's online. If you don't want to take an online course then it's not for you.
There's little theory and English "language" study.
Not for teaching business English, TOEFL or university students.
Takeaway:
If you are going to be teaching ESL in Asia (especially to children) then take this course.
"Quite interesting! I was intimidated by the idea of teaching young learners, but this course changed my mind and now I'm looking forward to the chance!" - Justin K.
This course is very practical. You will learn tools that other courses that are steeped in theory and English language study won't teach you such as...
how to keep your classes interesting, fun and educational.
real strategies and plans for classroom management - the course I took prior to teaching in Taiwan hardly provided any real tools for dealing with problems in the classroom and guess what? I had a lot of problems in my first year.
Conclusion
You don't necessarily need a certificate so if you are savvy DIY
You can take the CELTA
You can take TEKA
You have two extremes: no formal training and what's considered by some to be the best for adults. Then you have a middle path focused more on teaching children.
"Thanks Ian! You are a big reason I am here in China! Without your motivation I wouldn't have traveled so far and had all of these great experiences. It's been two years, now I am an English director for three kindergartens." - Raul Romo