Uni-prep institute provides TEFL and TESOL training courses as well as business and management courses. This will be a review of their course which will include a review from Youtube, their site and other research done on the web around their accreditation.
Here's a look at their course content
Classroom Management
Spoken English Assessments
Techniques & Strategies
Classroom Testing
Phonetics Proficiency Testing
Written English
Curriculum Planning
Reading in English
Lesson Planning
Writing in English
Teaching Activities
English Vocabulary
It includes text and videos, tutor support and 1 year of study time. The 120 hour course is $250.
Uni-prep's review on Youtube
"Each unit of the lesson is probably ten to twenty pages long so it's a lot of information. But even though it has a lot of information... The quizzes are made in a way that they're not too hard, so if you read and watch the videos you will pass so don't worry about that.
Though really seriously you read and listen and um aside from that, the teachers and the tutors they're very helpful, so all you need to do is send them a message." - Joseph Conte
Edaccredit accreditation - Is it legit?
Uni-prep claims to be accredited by Edaccredit. Edaccredit says they are a not-for-profit independent agency even though they charge $200-700 per accreditation.
I looked them up and they don't list any other courses on their site that are accredited by them. They have a page called, "Accredited Providers" where you think you would find a list of the courses that they accredit.
But there was only a search field.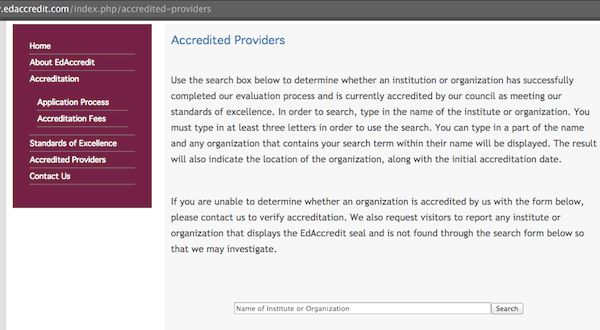 That doesn't seem very transparent.
Uni-prep.com and Edaccredit.com are on the same website server
It could be a coincidence, but I did see this before with IOA.
Here is what the whois information looks like on Edaccredit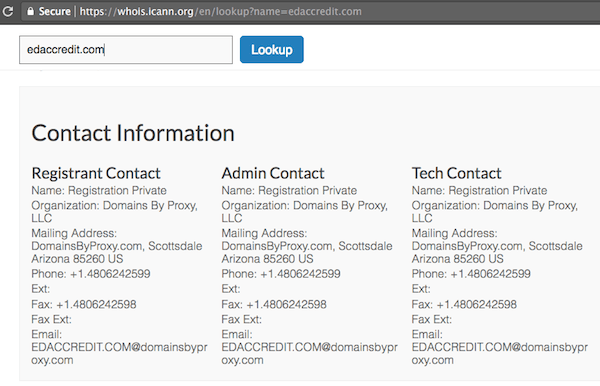 And here is what it looks like on Uni-prep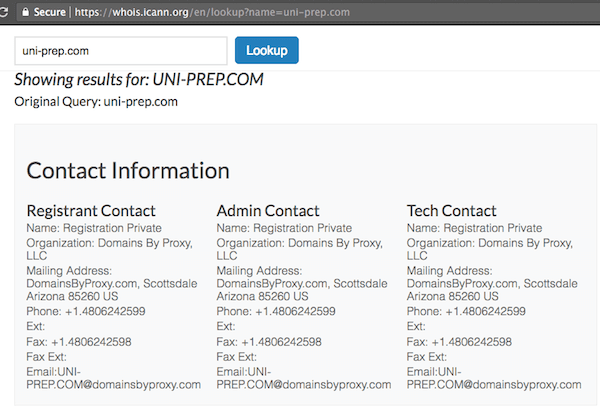 Again it could be a coincidence that these two websites are on the same server with the name set to private, but...
I searched the site on Google with the search operator site:edaccredit.com and only a couple of pages of results came up without any mention of the TEFL course providers that it accredits.
I also searched Google for "accredited by Edaccredit" and couldn't find any other courses that were accredited by them. I can't be sure, but this looks like a fake accreditation to me as I can't find any info to prove it otherwise.
Email
I sent them an email inquiring about their accreditation a few weeks ago and I asked some questions. I have at times considered finding an accreditation for ESLinsider's courses, so I asked about that too.
But I never received a reply.
Related articles
Reviews on other online TEFL courses