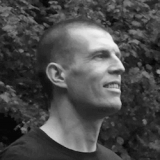 Ian Leahy
City

Fukuoka

Country

Japan

PLG_USER_PROFILE_FIELD_WEBSITE_LABEL

http://www.eslinsider.com

PLG_USER_PROFILE_FIELD_ABOUTME_LABEL

I am the creator of ESLinsider. I've taught English in China, Korea, and Taiwan. I currently live in Japan and I am here on a cultural visa practicing judo. Other than that I have lived in a lot of places and traveled quite a bit. When I am not working on ESLinsider I like to make art, practice judo and jiu-jitsu, do yoga, meditate and practice good health. I also keep a personal blog at inghh.com.